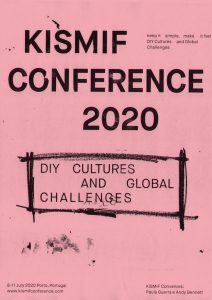 From July 8th to July 11th, the 5th edition of the KISMIF Conference will be held in Porto. The conference will be preceded by a Summer School on July 7th, 2020.
Thematical focus of KISMIF 2020 will be the discussion of 'DIY Cultures and Global Challenges'.
The Call for papers is open until Feb. 15th, 2020.
See the full CfP for KISMIF 2020 here. The call for the Summer School can be accessed here.