The Keynote Speakers of Groove the City 2020 are:
Sara Adhitya (University College London)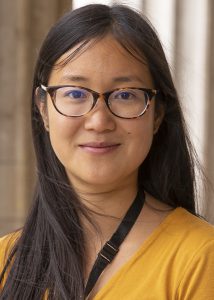 'Composing Urban Rhythms – from Theory to Practice'
Thursday Febr. 13th, 2020 – 10.30h
Dr. Sara Adhitya is a Research Fellow with the Accessibility Research Group at University College London, as well as the co-director and lead urban designer of its Universal Composition Laboratory which addresses the multisensorial design of urban environments in space-time. Informed by a multidis-ciplinary background in architecture and urban de-sign, music and sound design, and health and wellbeing, her research-by-design work focuses on how sound and music practices can improve the quality of urban design. She collaborates with research institutes, non-profit organisations, governments and communities around the world to help make our cities more liveable and sustainable. Sara is author of Musical Cities: Listening to Urban Design and Planning.
Alejandro Mercado (Universidad Autónoma Metropolitana, Mexico)
'Fluid Urban Spaces of Music Scenes'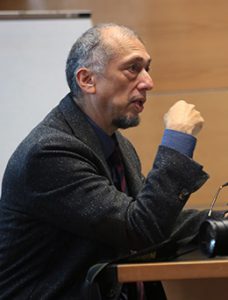 Saturday Febr. 15th – 11.30h
Alejandro Mercado is Full Professor and coor-dinator of the Area of Global Studies at the Research Center on North America at the National Autonomous University of Mexico. He holds a phd in Urban Planning from the University of Califor-nia LA. His line of research is in the field of local and regional development and creative and cultural industries. His latest publications related to the studies of Music and the City are the book in press Studies of urban night and night economy in the cities of Mexico, the United States and Canada and articles like Urban geography of music scenes in the US-Mexico Border. The case of the cities of Tijuana and San Diego or Spatial patterns of nighttime consumption: the case of alternative popular music in Mexico City.
Jennifer Lena (Columbia University New York)

'Genre as Netdom: Cultural and Social Networks in Place'
Friday Febr. 14th – 16.30h
Jennifer C. Lena is a cultural sociologist who studies classification, particularly the organizational and institutional conditions for the creation, modification, or elimination of cultural categories like genres. She holds an MA, MPhil, and PhD in Sociology from Columbia University and currently works as an Associate Professor of Arts Administration at Teachers College, Columbia University. She is co-editor of the journal Poetics, and co-editor (with Fre-derick Wherry and Greta Hsu) of a book series, Culture and Economic Life, published by Stanford University Press. Among many articles and contributions, Jennifer is author of the books Entitled: Discriminating Tastes and the Expansion of the Arts and Banding Together: How Communities Create Genres in Popular Music.
Full Conference Programme
Thursday February 13th, 2020
From 9.00h
Ground Floor
Arrival and Registration
10:00 – 10:30h
Higher-Space C40.704
Welcome Speeches Welcome by Organizing Committee and Faculty
10:30 – 12:00h
Higher-Space C40.704
Plenary Lecture: Sara Adhitya (London) Composing Urban Rhythms – from Theory to Practice

Host: Alenka Barber-Kersovan
12:00 – 13.00h
6th Floor
Lunch
13.00 – 14.30h
Parallel Sessions I
Airy Space C40.601
Ia: Urban Soundscapes and Background Sounds
Luciana Ferreira Moura Mendonça Hearing Urban Soundscapes: Methodological Insights and Rhythmanalysis
Ihsanul Ihthisam Sounding Islam in Malabar: Mappila Songs in The Indian Ocean Soundscape
Meri Kytö
Who listens in the Urban Soundscape? Tactics for Background Music

Chair: Rosa Reitsamer
Lower Space C.40.501
Ib: Creating Urban Music Spaces
Arno van der Hoeven & Erik Hitters
The Spatial Value of Live Music_ Performing, (RE)Developing and Representing Urban Space Constantin Alexander
Brutalist Beats. A Transdisciplinary and Creative Approach to Modern Architecture
Sarah Defoin-Merlin
Shanghai: A Chinese City Planned and Appropriated through Vocal Music

Chair: Volker Kirchberg
14.30-15.00h
6th Floor
Coffee Break
15.00-16.30h
Parallel Sessions II
Airy Space C40.606
IIa: Music on the Streets
Vicky Ho
Street Music and Urban Experiences: Field Study of the Busking Scene of Hong Kong
Melanie Ptatschek
Music under New York: Social Functions of Busking in Subway Stations
Vivian Doumpa & Alexandra Karamoutsiou
'It is as if Music has conquered the City and the Streets Today': Street Parade, an Event that cracked the Space, Time and Function of the City

Chair: Pranoo Deshraju
Lower Space C.40.501
IIb: Clubs and Venues as Bottom-Up Spaces
Lukas Drevenstedt
Club Culture – Deconstructing of a Multifaceted Urban Phenomenon
Robin Kuchar                                                      Underground Music Venues – From Free to Taken Over Spaces
Juho Petteri Hänninen
The Implication of DIY Places in Helsinki in the 2000s: Operation Models, Meaning for Scene Participants and Consequences for the City

Chair: Paula Guerra
16.30 – 18.00h
Parallel Sessions III
Higher Space C.40.704
IIIa: Action between Music Production
and Musical Experience
Craig Hamilton / Nicholas Gebhardt
Mobilising Festival Audiences
Ana Oliveira / Paula Guerra
From Lisbon to the World: DIY Careers in the Portuguese Independent Music Scene
Adrian Debattista
The Independent Music Scene in Malta: Interpreted Realities and Polic Imaginaries

Chair: Luciana Mendonca
Lower Space C.40.501
IIIb: Music between Protest and the 'Urban Cool'
Jonas Baes
New Music and the Politics of Space: 'Patangis-Buwaya' and the Transformation of Landscape in Philippine Modernity
Lisa Gaupp
Listening to the Street – Urban Sounds in Hamburg-Altona between the 'Right to the City' and the 'Creativity Dispositif'
Ben Assiter 'From Bagley´s to Spiritland': Listening Practices, Sociability and the Auditory Politics of Gentrification

Chair: Thomas Köhn
18.00h
Airy Space C40.601
Exhibition Opening: Finnish Punk Fanzines 1977-1982 compiled by Juho Hänninen
Exhibition, Bar & Fingerfood
19.00-20.30h
Higher Space C 40.704
Evening Panel: Appreciation or Appropriation of the Arts? American and European Perspectives
Panel Discussion with Jennifer C. Lena & Hans Abbing

Host: Volker Kirchberg
until 21.30h
6th Floor
Bar & Informal Exchange
Friday February 14th, 2020
9:30 – 11.00h
Parallel Session IV
Airy Space C40.601
IVa: The City as Raver Space
Beate Peter
Manchester and its Rave Heritage: The Lapsed Clubber Audio Map
Dragana Kostica
Techno and the City: When Electronic Music Shapes the Urban Identity
Nien-ying Wang
Electronic Dance Music, Urban Space and Local Identity in Hou Hsiao-hsien´s Millenium Mambo

Chair: Rosa Reitsamer
Lower Space C40.501
IVb: Music as Audiospheres and Heritage
Justina Ewa Anders-Morawska
The Politics of Urban Audiosphere – Sonic Urbanism and Urban Sound Design – Who should have a Voice?
Ruchika Rai
Migration Songs: A Living Museum in City Spaces

Chair: Lisa Gaupp
11.00 – 12.30h
Parallel Sessions V
Higher Space C40.704
Va: Sociocultural Impacts of Live Music and Music Scenes
Pedro Mendes
Challenging Social and Geographical Barriers through Musical Activity: The Case OS Monstros in late Colonial Lourenco Marques
Ina Kahle
How Music Festivals contribute to the Socio-Ecological Transformation
Shane Homan
'Seismic Victory'?: Live Music, Environmental Laws and the 'Agent of Change' Principle

Chair: Monika Schoop
Airy Space C40.601
Vb: Music as Expression of Fear & Hope
Amanda Black
Masked Sounds: Acousmatic Violence and Securization of a City
Gul Bahar Shah & Arshi Showkat Articulation of Trauma in Kashmir through Indigenous Folk Theater 'Bandpather'
Dianne Violeta Mausfeld
'The Radio won´t play you, but the Neighborhood will' – Chicano Rap, Space & Identity in LA, 1980s & 1990s.

Chair: Luciana Mendoca
Lower Space C40.501
Vc: Music Spaces and Politics in the Global South
Paula Guerra
The Revolution is now in the Global South: Sonic Identities and DIY Cultures as Form of Political and Social Resistance in the Cities
Mariia Mykhalonok
Medellin: Rebranding the City Through Music
Olateju Olajide
Rap Music as a Tool for Socio-Political Change in Africa, Nigeria in Perspective
12.30 – 13.30h
6th Floor
Lunch
13.30 – 14.30h
Parallel Sessions VI
Higher Space C40.704
VIa: Music as Space of (Gender-) Identities
Abhijeet Singh
Understanding the Contradiction through Music: A Study of Hypermasculinity among Hindus
Pranoo Deshraju
Masculinity at the Margins: The 'Gully' in the Metropolis

Chair: Thomas Köhn
Airy Space C40.601
VIb: Visual Spaces of Music
Alicja Sulkowska
'Say Hello to my Hope World': Towards the Visual Topography of K-Pop Aesthetics
Joao Ricardo Mateus
How Elysia Crampton´s Work Reshapes the Aymara Legacy

Chair: Paula Guerra
Lower Space C40.501
VIc: Challenged, Survived and Spontaneously Emerging Spaces of Music
Sajna Sudheer
DEVADASIS – The Custodians of Traditional Indian Music who Survived through Spaces and Time in History
Michal Smrčina
Candrbáls: Mapping Spontaneous 'Folk' Musical Events across a City
14.30 – 16.00h
Parallel Sessions VII
Higher Space C40.704
VIIa: Opera Houses as Icons of Music Architecture
Alenka Barber-Kersovan
Cultural, Economic and Symbolic Dimensions of Musical Starchitecture
Ayça Sancar
Performing the Nation-State: Opera Architecture, Cultural Politics and the City in Early Republican Turkey
Solène Scherer
An Extramuros Communion: Playing and Performing around the Vienna State Opera

Chair: Volker Kirchberg
Airy Space C40.601
VIIb: Music, the City and Notions of Ideologies
Marek Jeziński
Listening to the City // Looking to the City. Constructing Urban Ecology and the Ideological Dimension of Music and Architecture
Marko Zubak
KSET & (Yugoslav) Socialist Club Culture

Chair: Pranoo Deshraju
Lower Space C40.501
VIIc: Music and the Changes of Urban Space
William Straw
Models of the Musical City
Felix Fuhg
Did the Planners Dream went wrong? Urban Change and Music Culture in Post-War London
Paula Guerra & Pedro Menezes
Sound, Time and Space: The Indie Rock Scene of Fortaleza rethinks the City, its Past and its Present

Chair: Robin Kuchar
16.00-16.30h
6th Floor
Cake & Coffee Break
16.30 – 18.00h
Higher Space C40.704
Plenary Lecture
Jennifer C. Lena
Genre as Netdom: Cultural and Social Networks in Place

Host: Volker Kirchberg
19.00 – 22.00h
Trattoria de Flaviis
Conference Dinner
Saturday February 15th, 2020
9.30 – 11.00h
Parallel Sessions VIII
Airy Space C40.601
VIIIa: Sounds from Urban Margins – Politics of Refugees and Outsiders Pedro Belchior Nunes
'We don´t have a Name for It': Batida do Gueto and Principe Discos as a Case Study of Success among EDM Labels
Marc Brooks
Noisy Terraformations of the Black City in the TV Series 'Luke Cage'
Pedro Miguel Carvalho Ferreira
You Give Love a Bad Name

Chair: Susana Zapke
Lower Space C40.501
VIIIb: Music as Governed Spaces?
Jhessica Rheia
Party the Night Away: Independent Electronic Music and Urban Governance in Rio de Janeiro
Ulfried Reichardt
Dmitri Shostakovich´s Leningrad Symphony: Destruction, Resistance, and the Meaning of Music
Tomoko Takaoka
For whom the Rap exists? Social Integration, Leitkultur, Musikvermittlung

Chair: Volker Kirchberg
11.00 – 12.30h
Higher Space C40.704
Plenary Lecture:
Alejandro Mercado
Fluid Urban Spaces of Music Scenes

Host: Lisa Gaupp
12.30 – 13.30h
Lunch
13.00 – 15.00h
Parallel Session IX
Airy Space C40.601
IXa: The Viennese Prater: Musical Representation of a Liminal Sociopolitical Space
Kathrin Raminger
The Working Class' Conquest of the Prater in the course of the May Day Parades
Susana Zapke
The National Socialist appropriation of the Prater (1938–1945)
Wofgang Fichna
Fluc and Electronic Resistance

Chair: Alenka Barber-Kersovan
Lower Space C40.501
IXb: Grabbing the Moment – Sounds of Urban Histories
Shankhadeep Chattopadhyay
Spatializing the Musicking of an Expressive Urban Imagination: A Trans-Cultural Evaluation of the Early Modern Rock Music of Bengal
Sigrun Lehnert
From Rubble to Modernism: The Sound of the 'Economic Miracle' in German Cities of the 1950s and 1960s
Lorenzo Santoro
Estate Romana: Redrawing the Emotions of a Capital City. The New Meanings of Musical Performance in 1970s Rome

Chair: Will Straw
15.00 – 16.30h
Parallel Session X
Airy Space C40.601
Xa: Musical Heritage and the Changing of Urban Soundscapes through Digitalization
Dagmar Brunow
Audiovisual Meomory and Placemaking in the Music City: Salford Lads in the Digital Era
Eva Schurig
Effects of and Reasons for Listening to Mobile Music in Cities
Jan-Oluf Gullö & David Thyrén
Challenging Changes for Future Music Production

Chair: Monika Schoop
Lower Space C40.501
Xb: The Urbanisation of Folk Traditions and Festivities
Ondřej Daniel
'The Different City Experience': Same Old Song?
Pedro Filho Amorim
Other Parties: Rhythmanalysis og Musical Venues in the Fringes of Carnival Industry
Torsa Saha
The Urbanisation of Bangla Popular Music: Suman Chattopadhyay's Early Songs

Chair: Pranoo Deshraju
16.30-17.00h
6th Floor
A Coffee before Goodbye
17:00-18.30h
Airy Space C40.601
Concluding Remarks and Urban Music Studies Network Meeting
Conference review, discussion of next steps: book series 'Urban Music Studies' & further events